AFA-CWA Legislative Agenda
At the federal level there are many decisions made by Congress, the Administration, as well as regulatory agencies, which affect the aviation industry. Aviation safety and security, establishment of international routes, foreign investment and control laws, Congressional levies in taxes on jet fuel, immigration fees, ticket taxes and the prohibition of foreign airlines to carry passengers on domestic routes are just a few of the many issues under the jurisdiction of our government.
Fortunately, AFA-CWA is the largest and most well respected flight attendant union in Washington. AFA-CWA has fostered great working relationships with important members of Congress who understand our issues and are willing to fight for our common sense initiatives.
AFA Government Affairs plans to continue leading this fight by using the powerful and unified voice of our 750,000 brothers and sisters in CWA to push our issues to the forefront.
Our unified front will demonstrate to the government once again that the most vociferous advocate of flight attendant issues will not be muted until these priority issues are addressed.
For more information on our legislative issues, click on the topic icon.

Flight Attendant Fatigue
As airlines restructure and cut corners to become more profitable, flight attendants are experiencing a new industry trend that must be put to rest. Carriers continue to schedule minimum reduced rest periods. The fatigue that more and more flight attendants are experiencing on the job can affect our emergency and evacuation duties. In an era of heightened se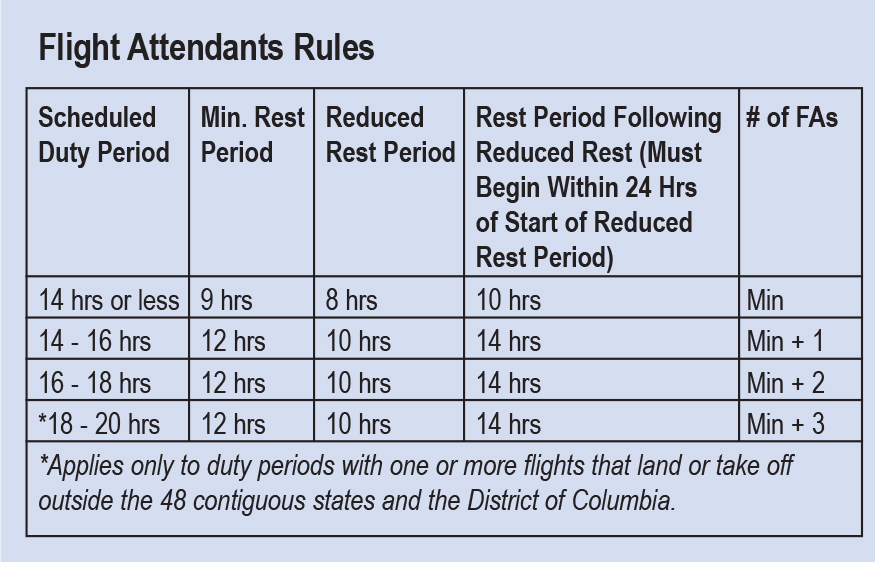 curity with the need for constant vigilance, we cannot afford to be exhausted on the job.
AFA's top priority for the upcoming FAA Reauthorization Bill is calling for a minimum 10-hour rest from arrival to departure and implementing a Fatigue Risk Management Plan.
Seven Flight Attendant fatigue studies commissioned by Congress: All conclude the best way to combat fatigue is to get more rest. The last thing Flight Attendants need is more studies, more talking about how to tackle fatigue. We're tired of talk. We need rest already.

AFA has been calling for an overhaul of rest and duty time regulations for years in an effort to put an end to Flight Attendant fatigue. The fatigue studies commissioned by Congress were a part of our effort to build our case for regulations that help avoid fatigue on the job. Just before the release of the new pilot FARs on rest minimums and duty time limits, we continued to call for a rulemaking committee to address Flight Attendant rest and duty FARs as well. But a lot has changed in the past three years and we can achieve immediate relief now. No more talk. Time to fix the problem:
Equalize minimum rest with pilots (10 hours, increased from the current 8 hour minimum)
A Fatigue Risk Management Plan that will admit Flight Attendant fatigue exists and help identify situations that lead to Flight Attendant Fatigue in order to fix them.
We Now Have Science to Back Us
In 2012 the FAA's Civil Aerospace Medical Institute (CAMI) published the final of seven studies of Flight Attendant fatigue. The results were not surprising; that fatigue is an issue of significant concern in Flight Attendant operations and providing increased opportunities for rest is the best way to combat this issue. Clinging to the legislative call for a rulemaking committee with an unspecified course of action, which also is now supported by management because it will lead to a big black hole for improving Flight Attendant rest, is simply holding up relief that's within our reach now.

The new science based regulations for pilots require airlines to provide them at least 10 hours of rest between duty periods. Flight Attendants should have no less rest than our counterparts in the flight deck in order to do our physical work as aviation's first responders.
As airlines cut corners to improve efficiency, even at a time of record profits, Flight Attendants are subjected to management's continued pursuit to increase productivity. One by-product of this has been to take advantage of today's minimum rest standards of only 8 hours. At many carriers, Flight Attendants are being forced to work to the point of exhaustion because of poorly constructed work schedules, minimum staffing, delays and inexperienced schedulers who are also expected to do more with less.
Flight Attendants are entrusted with the safety, health and security of our passengers on a daily basis. Continuing to schedule reduced rest puts additional burdens on Flight Attendants as aviation's first responders.
90,000 Flight Attendants Stand to Benefit from Increased Rest
Flight Attendants from all carriers whether it be, mainline, regional, niche, charter, Low Cost Carrier or Ultra Low Cost carriers are unified in seeking immediate improvements to our rest regulations. This is something that affects all Flight Attendants and all of us will do better when the minimum standard is raised – even those few thousand Flight Attendants working under the contracts that currently provide for rest greater than 10 hours. Nearly 90,000 Flight Attendants currently have less rest required in their contracts or the company work rules imposed without a union.
Flight Attendants will also benefit from the creation of a Fatigue Risk Management Plan (FRMP). A FRMP is a methodology based on scientific principles that would allow airlines to identify fatigue-related risks. Rather than a prescriptive one size fits all regulations, FRMP provides a viable alternative for union and company representatives to mitigate fatigue and factors that contribute to fatigue with the support and oversight of the FAA.
Airline managements and their allies prefer to drag out and delay efforts to increase rest requirements and create a FMPR. Convening another industry work group to examine Flight Attendant fatigue and make recommendation on ways to improve rest is simply one more tactic to postpone immediate improvements. Flight Attendants know that requiring further studies will delay – perhaps permanently – our chance to increase the minimum rest provisions.
You and Your Friends and Family Can Make the Difference for our Rest
Continue to support Flight Attendants across the industry in our Fight for 10! Flight Attendants from every single airline have signed the petition to Congress, but now it's time to redouble our efforts. Urge Congress to take decisive action NOW on the scientific results of the existing fatigue studies and equalize rest with our flight deck counterparts - 10 hours minimum. The FAA Reauthorization Bill provides a means to fix this now by lifting the minimum rest standard to 10-hours and including a FRMP (just like pilots) designed to examine fatigue factors with real time evidence and information for crew members to help them avoid becoming fatigued.
It only takes a few short minutes to sign the petition and urge your Senators and Representatives to fight Flight Attendant fatigue on board the aircraft and help us fix this problem.
Go to: www.FightFor10.Org
Flight Attendant volunteers are hand-delivering these petitions to your Senators and Representative every single week.
We are Stronger Together, Better Together! And we will get this done together!
The Association of Flight Attendants-CWA has joined the Partnership for Open and Fair Skies and its efforts to ensure U.S.-based airlines are allowed to compete on a level global playing field.
"The aviation industry was born in the United States, and we are proud to be a part of the safest, most efficient aviation system in the world," said AFA International President Sara Nelson. "We cannot allow air carriers based in certain Gulf states to collect billions in subsidies from their home governments to undercut U.S. aviation and our country's vital standards for workers' rights. We welcome and encourage competition, but these massive subsidies distort the world market and tilt the playing field so drastically against us, we have no choice but to come together to defend our jobs."
The Partnership for Open and Fair Skies -- composed of the leadership of the three largest U.S.-based international carriers and union representatives from AFA, the Air Line Pilots Association, the Allied Pilots Association, the International Brotherhood of Teamsters, the Association of Professional Flight Attendants, and the Communications Workers of America -- is asking the United States government to meet with representatives of the United Arab Emirates and Qatar to begin addressing concerns over government subsidization of their national airlines.
"Through our work, including the push to deny Norwegian Air International's attempt to circumvent U.S. law and fly here in planes staffed by third-party outsourced crews to the effort to stop Congress from granting Fast Track Authority for secret deals. AFA has been outspoken on international issues affecting Flight Attendants," Nelson said. "We are proud to join U.S. aviation workers and other stakeholders in the Partnership for Open and Fair Skies." To learn more about the exploitation of the Open Skies policy, please visit the Open and Fair Skies website.

Protect US Aviation Jobs
Historically, air transport agreements are negotiated by the Department of State and the Department of Transportation. We believe this process must remain in place with Congressional oversight. Any attempt to redefine ownership and control blatantly bypasses congressional jurisdiction and completely disregards 60 years of aviation policy.
Furthermore, the established process for negotiating air right is in air agreements, not in trade agreements. Authorizing Trade Promotion Authority (Fast Track) for the Trans-Pacific Partnership (TPP) could prompt the European Union to add air traffic rights to the Transatlantic Trade and Investment (TTIP) negotiations, which would change an effective and efficient process that, over the last 20 years, has produced 114 "Open Skies" air tansport agreements. Dissaticfation with current internationally negotiatedagreements is not justification for circumventing established processes.
Congress should not permit emerging business practices that exploit Open Skies Agreements to undermine job growth in the U.S. airline industry.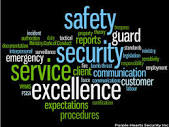 Flight Attendant Self Defense and Security Training
Nearly 15 years following the attacks of 9/11 AFA continues to press for mandatory flight attendant security/self-defense training similar to the voluntary program offered by the Transportation Security Administration (TSA); The Crew Member Self Defense Training Program. We have had our lack of security training addressed by Congress on three separate occasions. But the carriers have been fighting relentlessly against this idea. Their high-ranking friends in Congress and the White House have lobbied on their behalf in their fight against common sense security training for flight attendants.
Crewmember situational awareness and appropraite crew-based training is vital to making our skies safer. We will continue to pursue mandatory enhanced security training as well as situational and fatigue awareness.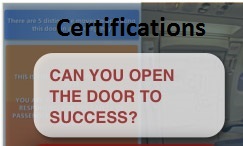 Aircraft Evacuation Certifications
AFA will continue to ask Congress to urge the FAA to rescind its policy of allowing the use of analysis in lieu of a full-scale demonstration until acceptable analytical methods are developed. Certification methods must integrate the performance of the passengers, the crew, and the airplane design in a computation that can predict failure, as well as a successful evacuation.
Currently, the FAA allows airplane manufacturers and operators to use questionable, decades-old analyses and assumptions when demonstrating compliance to emergency evacuation certification standards. This means that the first full evacuation "tests" of many newer model aircraft designs will not be conducted until actual in-service emergencies, with unwitting members of the traveling public and airline workers cast as subjects in real-life, uncontrolled, experiements.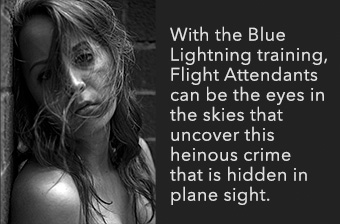 Stop Human Trafficking on Our Planes!
Human Trafficking Awareness Training
We have launched a massive caampaign to take real action against Human Trafficking. We call on the aviation industry to join forces to abolish human trafficking on our planes.
Within a global struggle to combat a problem of epidemic proportions, flight attendats can play a key role in the fight against human trafficking. AFA calls for mandatory training and awareness on human trafficking.
Programs from the Department of Homeland Security (DHS) component agencies combat human trafficking. The DHS 'Blue Campaign' coordinates and unites this work by collaborating with partners across government, law enforcement, and the private sector.
The DHS Customs and Border Protection's "Blue Lightning" initiative provides a mechanism to identify potential human trafficking victims and to notify federal authorities for front line workers at U.S. commercial airlines that operate U.S.-bound international routes.
Blue Lightning training includes a computer-based training module and printed educational materials. The training is open to any U.S. airline. AFA-CWA is committed to encourage and solicit all commercial airlines to participate in this fight against trafficking. We will be the Eyes in the Skies!
For more information please visit www.HiddenInPlaneSight.org.


Keeping Dangerous Weapons off Planes
Last year flight attendants won a major battle to reverse national security policy and keep knives out of the passenger cabin. We now have a bill in both the House and Senate for a permanent ban on knives in the aircraft cabin.
For flight attendants, front-line personnel with little or no effective security training or means of self-defense, allowing weapons, such as pocket knives, on planes could prove fatal. These weapons may not assist in breaking through a flightdeck door, but they could definitely lead to the deaths of flight attendants and passengers. Furthermore, beyond the terrorist threat posed by weapons onboard the aircraft, these items also can become safety threats in the hands of passengers who become unruly, often after having too much to drink or taking controlled substances. Such items in the hands of these passengers could lead to dangerous and potentially deadly incidents.
We urge Congress to maintain the ban on small knives and other dangerous weapons currently on the list of prohibited items. Please co-sponsor the Keeping Knives out of our Skies Act.

Communication Ban/ Cell Phone Ban
In-flight wireless communication and internet access jeopardizes flight safety. The September 11 terrorists demonstrated the ability to mount a coordinated attack against U.S. commercial aviation. Wireless technology would make any future attack more deadly by allowing terrorists to communicate directly in real time. Not only could this technology allow terrorists within one aircraft cabin the ability to communicate discreetly, terrorist cells on multiple planes could coordinate and simultaneously commence attacks. Internet and e-mail access on board commercial aircraft would allow terrorist networks to seek assistance and trouble shoot when their attempts fail. AFA-CWA strongly advocates a ban of in-flight wireless communication and internet access when the threat against aviation is imminent.
In-flight use of cellular technology for voice communications makes it difficult for flight attendants to perform their safety duties. While presenting the safety procedures of the aircraft, flight attendants will have to compete for passengers' attention with cell phones. Emergency cabin preparations would be hindered by passengers attempting to use their phones rather than paying attention to vital safety information. Cellular technology would make any future attack more deadly by allowing terrorists to communicate directly in real time. Permitting cell phones on board US flights will make the job of flight attendants more difficult.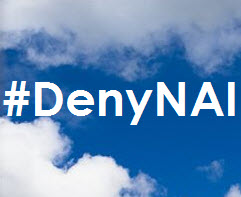 Norwegian Airlines
Tell the Obama Administration to defend US airlines and airline jobs! We must take action. Norwegian Airlines is the third largest "ultra" low cost European carrier and operates several companies flying under the Norwegian brand; Norwegian Air Shuttle, Norwegian Long Haul and Norwegian Air International.
Norwegian Long Haul (NLH) holds a Norwegian Air Operator's Certificate (AOC). However, their aircraft are registered in Ireland. Norwegian law permits an AOC holder to operate an aircraft registered in a foreign country for a limited period of time. Norwegian can hire and utilize foreign workers, without obtaining Norwegian work permits by flagging their aircraft in Ireland. NLH currently flies to the United States under the US/Norwegian Air Transport Agreement (ATA) – more commonly referred to as an Open Skies Agreement.
Norwegian Air International (NAI) is an Irish company, with and Irish AOC. The NAI aircraft are registered in Ireland. The Norwegian government has no oversight over NAI. NAI doesn't employee any flight crews, instead it uses a staffing company to hire and train crewmembers. NAI currently operates flights between Scandinavia, Europe and Asia. NAI's goal is to provide service to the US under provision in the broader EU/US Open Skies Agreement – thereby circumventing the US/Norwegian ATA.
NAI has applied for a foreign air carrier permit to operate flights to the United States. If the Department of Transportation (DOT) approves the application for service, NLH will likely be merged to the Irish AOC and cease to exist. The NAI application to fly to the US is under review by the USDOT. In addition, the NAI has also applied for an exemption authority. The exemption would allow NAI to initiate service to the US without receiving a foreign air carrier permit.
AFA opposes the NAI application to fly the US because the Norwegian model, creating a new Irish company for the purpose of flying the US as part the EU/US open skies agreement, violates Article 17 bis EU/US Open Skies Treaty. NAI has hired Asian and US crews to lower their operational cost below what they would have to pay if they were to continue to operate under the Norwegian AOC.
In addition, NAI has recently created a subsidiary in the United Kingdom. The UK subsidiary is in the process of obtaining a UK operating license as it sets its sight on further expansion in the long-haul market.
Again, if NAS is permitted to pick and choose the countries in which it establishes its subsidiaries and employs its flight crews, U.S. carriers will be put at a severe competitive disadvantage because the United States has one set of laws and regulations for all of its airlines. This will ultimately put downward pressure on U.S. wages and working conditions in the aviation industry.
AFA-CWA, in conjunction with the Air Line Pilots Association (ALPA) and the Transportation Trades Department, AFL-CIO, submitted comments to the docket with the U.S. Department of Transportation opposing NUK's new application.

Temperature Standards
As airlines continue to seek ways to cut costs, flight crews are being instructed to conserve fuel. When aircraft are parked away from terminals, or when ground crews fail to connect external air, flight attendants are being exposed to extreme temperature conditions. AFA-CWA is working with Congress and the FAA to addresses extreme temperature conditions and work to find a solution to protect crew members and passengers.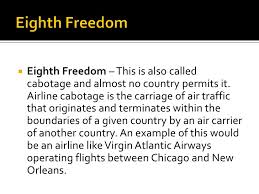 Cabotage
Long standing U.S. aviation law reserves U.S. domestic point-to-point service to airlines owned and controlled by a U.S. citizen. U.S. law and regulations also limits voting stock ownership by a foreign entity in a U.S. airline to 25% and caps foreign equity at 49 percent. These requirements combined are designed to protect the U.S. airline industry and U.S. aviation workers. Congress has the ability to change these vital laws that protect our jobs. Many airline CEO's, and airline global alliance partners, want to eliminate these job security laws. AFA-CWA will keep a vigilant watch to protect U.S. job and routes.

Carry-on Bag Limitations
Current guidelines for carry-on bags were established more than two decades ago when air travel was much different than today. The FAA allows each individual airline the ability to establish individual programs determining the weight, size and number of carry-on bags. In today's environment of global alliances, code sharing and joint ventures, this creates a maze of programs that is confusing for passengers. AFA continues to push for one clear carry-on bag policy; one bag plus a personal item.

Air Quality
Although AFA was successful in convincing the 106th Congress to approve a study of cabin air quality by the National Academy of Sciences, more steps must be taken to address this health risk. AFA strongly supports legislative efforts, additional studies and research on technologies available to improve the overall air quality onboard aircraft. Preventing exposure to contaminated bleed air needs to be a top priority for aircraft manufactures, operators and the FAA. AFA will continue to work for improvements for the health of the flight attendants and passengers.
The Protecting Employees and Retirees in Business Bankruptcies Act would make several changes to Chapter 11 bankruptcy law. The Act would place workers' interests near the top when companies file for bankruptcy. This is the 5th Consecutive Congress that Sen. Durbin and Rep. Conyers have introduced this legislation to create a level playing field for employees and retirees when their companies seek protection under Chapter 11 bankruptcy.

AFA is working for you!
These are just a few of the important issues that your Government Affairs Department has been working on to protect and enhance your job. The Department remains committed to ensure that your issues are addressed in the halls of Congress, the Administration and federal agencies. You can always reach your Government Affairs Department at 202-434-0568.
Page Last Updated: Feb 12, 2016 (12:04:30)