Would you ratify a contract with your employer without knowing, other than broad generalizations, what that contract contains? No? Well that is what Congress is being asked to do.
Tell Congress: No Fast Track for the Trans-Pacific Partnership (TPP)
We need your help! Corporate lobbyists are urging Congress to give the President Trade Promotion Authority (aka Fast Track) in order to rush the Trans-Pacific Partnership (TPP) through the Republican controlled 114th Congress. If Congress approves Fast Track, it would cede its congressional obligation to review, amend and debate trade agreements.
Fast Track legislation is expected to come before Congress in mid-April. AFA-CWA, working with a coalition of more than 100 organizations, is fighting back and urging Congress to oppose Fast Track. We encourage you to to call Congress.
A series of events has been planned over the coming months which consist of rallies, lobby days, phone calling and letter writing. It important for Congress to know that we support their Constitutional obligation to review, debate and amend trade agreement – not to cede them to the Executive Branch.
Fast Track Authority, if granted by the Congresses, wouldn't simply apply to only one trade deal – it would apply to as many trade agreements as the Executive Branch can negotiate before Fast Track expires, *typically five years". The United States and the European Union are negotiating the next "big'" trade deal, the Transatlantic Trade and Investment Partnership (TTIP). For the first time, The EU has been pushing for inclusion of air traffic rights in this agreement, circumventing the usual process for negotiating open skies deals. The EU has been unhappy with the access they have received through the open skies negotiations. Now, they will try to gain access to the U.S. domestic market which would permit cabotage and increase the allowable foreign ownership and control of U.S. airlines. Such changes to U.S. laws would be detrimental to U.S. employed Flight Attendants and our job security. Read more . . .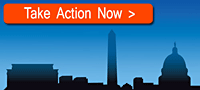 AND:
Call Your Representative at 1-888-966-9836 and tell them:

Stop Fast Track and Stop the TPP!

Tweet (on Twitter) #BarackObama Do the math: US jobs created by trade - jobs sent oversease 4 low wages = fewer jobs for US workers. #stopfasttrack.

Change your status on Facebook to have your friends and family join the fight!
DO IT TODAY! Urge Congress to oppose outsourcing. Ask for a NO vote on Fast Track.
Click below to see AFA Members on the Hill!

For more information please contact your Local Council Government Affairs Committee.